The Hobbit: The Desolation of Smaug is an upcoming 2013 epic fantasy adventure film co-written, produced and directed by Peter Jackson. It is the second installment of a three-part film series based on J. R. R. Tolkien's 1937 novel The Hobbit, beginning with An Unexpected Journey (2012) and set to conclude with There and Back Again (2014). The three films together act as prequels to Jackson's The Lord of the Rings film trilogy.
The storyline continues the events of An Unexpected Journey, in which the hobbit Bilbo Baggins travels with the wizard Gandalf and a company of thirteen dwarves led by Thorin Oakenshield into the Kingdom of Erebor, taking them through Mirkwood, Esgaroth, and Dale to the epic combat with the dragon Smaug. The film stars Ian McKellen, Martin Freeman, Richard Armitage, Cate Blanchett, Christopher Lee, Benedict Cumberbatch, Lee Pace, Hugo Weaving, Sylvester McCoy, Luke Evans, Orlando Bloom, and Evangeline Lilly.
The Hobbit: The Desolation of Smaug is scheduled to premiere in November 2013 and will be released internationally from 11 December 2013. Like its predecessor, the film used a shooting and projection frame rate of 48 frames per second. The new projection rate was advertised as "High Frame Rate" to the general public.
Plot: After successfully crossing over (and under) the Misty Mountains, Thorin and Company must seek aid from a powerful stranger before taking on the dangers of Mirkwood Forest–without their Wizard. If they reach the human settlement of Lake-town it will be time for the hobbit Bilbo Baggins to fulfill his contract with the dwarves. The party must complete the journey to Lonely Mountain and burglar Baggins must seek out the Secret Door that will give them access to the hoard of the dragon Smaug. And, where has Gandalf got off to? And what is his secret business to the south?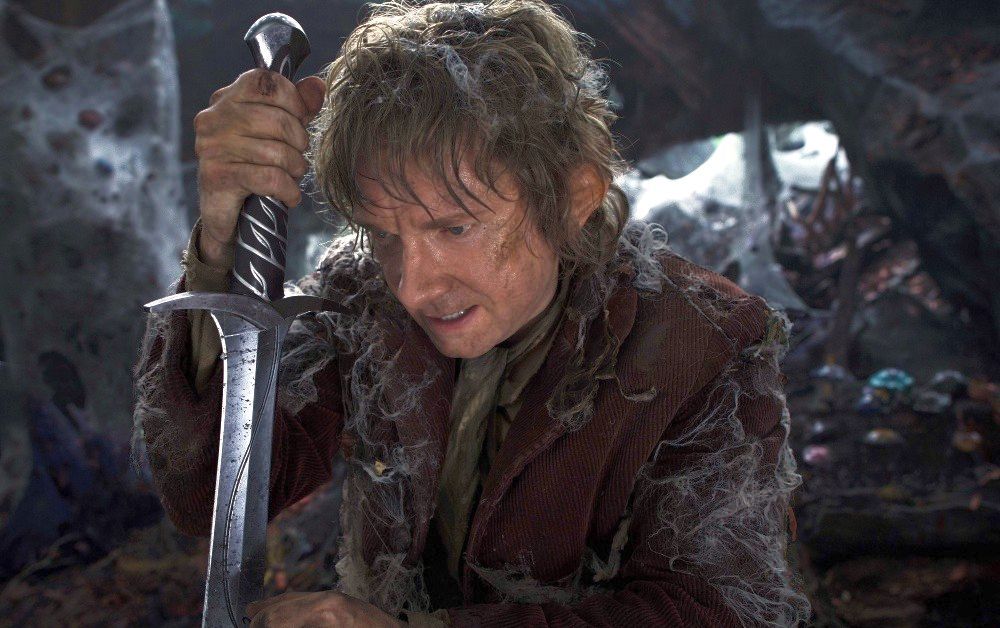 The Hobbit: The Desolation of Smaug 2013
Gen: Adventure | Fantasy
Director:Peter Jackson
Writers:Fran Walsh (screenplay), Philippa Boyens (screenplay),
Stars:Martin Freeman, Ian McKellen, Richard Armitage
Country:USA | New Zealand
Language:English
Filming Locations:New Zealand